Market Radar for June 4th and Special Announcements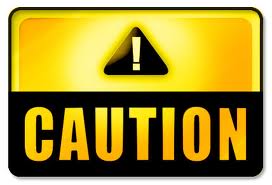 posted by daytraderockstar
Jun 03, 2012 10:17 pm
Even though I put out a detailed watch list video I want to follow up with a Market Radar for tomorrow. As markets still are in turmoil and overnight futures are currently lower
U.S. Stock Futures
S&P

-8.80

/

-0.69%

Level

1,265.10

Fair Value
1,277.01
Difference
-11.91
If we opened at this level tomorrow, We entering the buy area on the SPX that I was looking for for a potential trade. Now news could come out anytime overnight that will effect the markets in either direction, and markets don't need to hold levels just because they recent support or a technical tie be it a trend line or other indicator that lines up. It's great to know these levels and watch them for potential areas to trade off of, but nothing is guaranteed . If the market does bounce it could happen overnight sometime usually after Europe and Asia has opened.
So if we do change directions overnight that would be of great interest to me if not then sticking to the potential shorts on the watch list and maybe scaling in small long on some quality. Wish there was more info out there. Staying with the Caution Sign for tomorrow.
Now for some other great news.
Tomorrow Monday or Today depending when your getting this we are having a special guest
World Renown Technical Analyst Martin Pring will be interviewed by myself.
TIME: 11:30 am est
Place: www.daytradingradio.com
Martin Prings Book: Technical Analyst Explained was one of the first books i was introduced to when i began trading in the early 90's, I still recommend it to beginners and advanced traders alike. It has stood the test of time and still my favorite book on the bookshelf. Personally I consider this guy a legend in the realm of TA. I am honored to have him come on the show tomorrow. Don't miss this great interview.
P.S If any members would like to ask Martin any questions please email them to me early at ironaction@yahoo.com. I cannot guarantee I will get all the questions on the show but will do my best.
Plus I will be in the office without staff tomorrow so no phone support tomorrow.
Second Event: There will be a new Super Stock Jockey Daytradingradio sponsored contest this week with great cash prizes and 1st prize to Join me down at the Nasdaq as Super Stock Jockey opens up the market along with all the post events that will happen that day.
I am in the process of sending out a detailed post of the announcement of the contest so look for it tonight
DayTraderRockStar
How's that to start of the week!!